News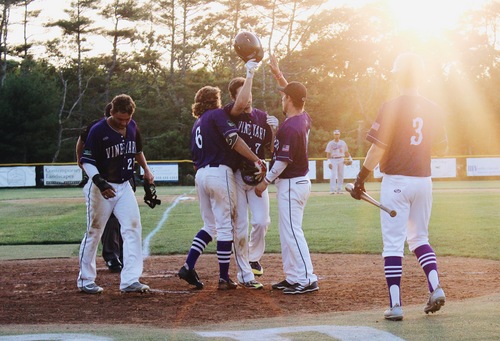 The Sharks are still defending their first place title well into mid-July with their 31-13record.
Kellen Hathaway of Williams College, Collin Shapiro of UMass Amherst and Brian Ronai of Yale are all leading the team and are second in the league with 5 home runs.
The pitching staff is lead by Connor Hall of Marymount (11.0 IP) and James Sashin of the University of San Diego (2.0 IP) with a 0.00 ERA. Shawn Babineau of Springfield College (19.0 IP) sits 2nd on the staff with a 0.94 ERA.
As a reminder, all kids ages 13 and under get in free thanks to our friends at vineyard vines. Kids are more than welcome to play catch with the team prior to the game as well as run the bases and get autographs after the game. Tickets are available at the gate and online at www.happsnow.com, but you have a chance to get in for free if you find one of our interns around the island handing out free tickets!